Dominguearte en la Plazuela con Capital Rock
Por: Alejandro Bojórquez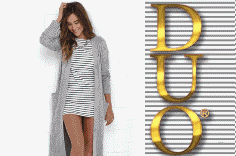 El público se prendió con tremendo concierto que ofreció la recién integrada, pero bastante talentosa banda, Capital Rock, que interpretó los más grandes éxitos de rock clásico en ingles teniendo como escenario el Kiosco de la Plazuela 27 de Septiembre espacio en el que sonaron las más sonadas de los 60's, 70's y 80's recordando grandes grupos como The Beatles, Elton Jhon, Queen, Pink Floy y demás.
Capital Rock, la agrupación conformada por Jesús Ramírez en el bajo; Alonso Celis como primera voz y teclado; Bertha Laura Rosas en la segunda voz; Alejandro Ortega en la guitarra eléctrica; y Jesús Ortega en la guitarra eléctrica y dirección, brindó un espectáculo único en el que los presentes lograron recordar el buen rock de antaño y corear a pulmón algunas de las canciones que marcaron historia tales como "I want to break free", "Yesterday", "She loves you", "Losing my religión" y demás.
Es así como el Instituto Municipal de Arte y Cultura el inicio de este programa en el 2018, luciéndose con el espectacular concierto de Capital Rock en "Dominguearte en la Plazuela" despidiendo entre aplausos y elogios a sus integrantes.
Por Abrahán Narcio | Cel 6688 56 55 57